Merchandise
Want some branded apparel? Looking for new swag? Check out our Windy City Curling partners!
These companies below offer a number of clothing and gear items, many of which can be customized to your liking.
To be clear: Windy City Curling does not have an official store, and all of these products come from third-party vendors, so we're not responsible for them. But! if you take a look around the ice house, you'll see a lot of folks sporting these designs. This page is designed to help you find out who sells what, and where people bought their gear from. Reach out to these stores with any questions you might have about their designs, customization, sizing, and pricing!
We can't wait to see your new look!
* Be aware some items may have lead times for delivery.
Windy City Curling Personalized Brooms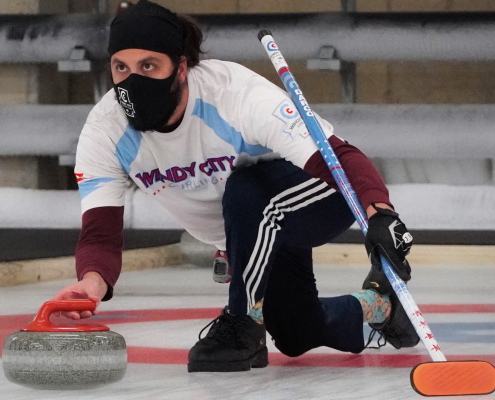 Personalized Windy City Curling brooms are here! Goldline Curling Supplies is offering our members a customized design, and it puts your last name right on the handle!
Place your order using the button below, and your broom will be shipped right to the club! Pay for it when you pick it up.
Goldline – Fiberlite Air Curling Broom (specs)
Full broom – $120
Handle only – $95
Goldline – Carbon Fiber Air Broom (specs)
Full broom – $150
Handle only – $125